HairFin Hair Cutting Tools - As Seen on Shark Tank!
Tony Litwinowicz, the original inventor and patent holder of the HairFin, was featured on Shark Tank season 13 episode 20 on ABC!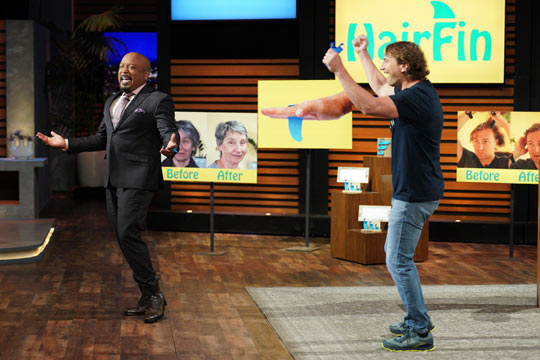 The HairFin Haircut Tools Let You Measure Hair While Trimming!
Clipper guides only go up to about 1 inch, but the HairFin hair cutting tools come in 2, 3, 4, 5, and 6 inch sizes. Perfect for anyone who wants to cut hair longer than hair clipper guides allow.
Set of 3 $14.95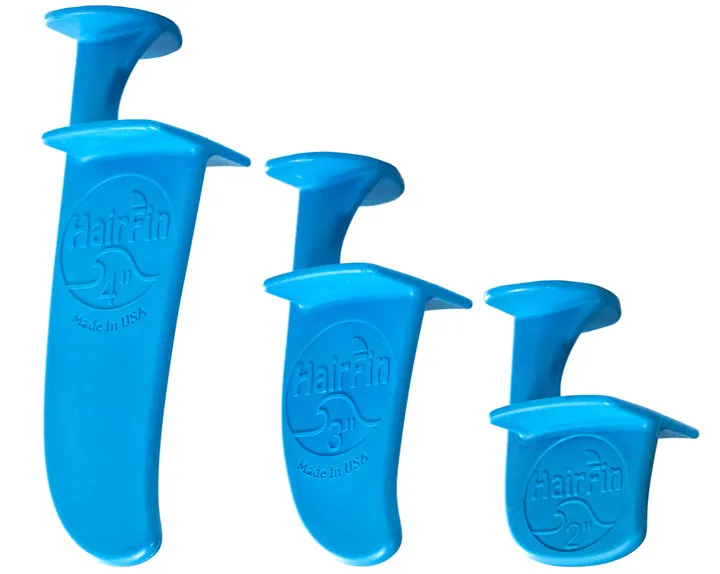 Includes 2, 3, and 4 inch long HairFin guides.



New! - Set of 5 $24.95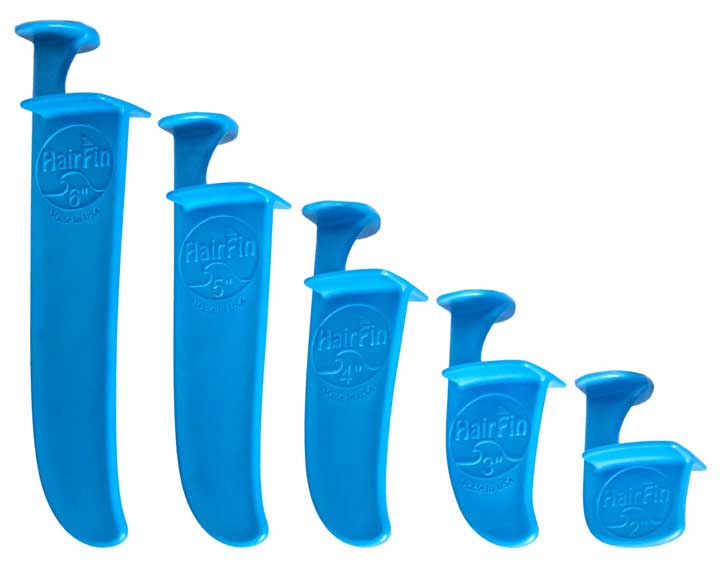 Includes 2, 3, 4, 5, and 6 inch long HairFin guides.



New! - Set of 2 $14.95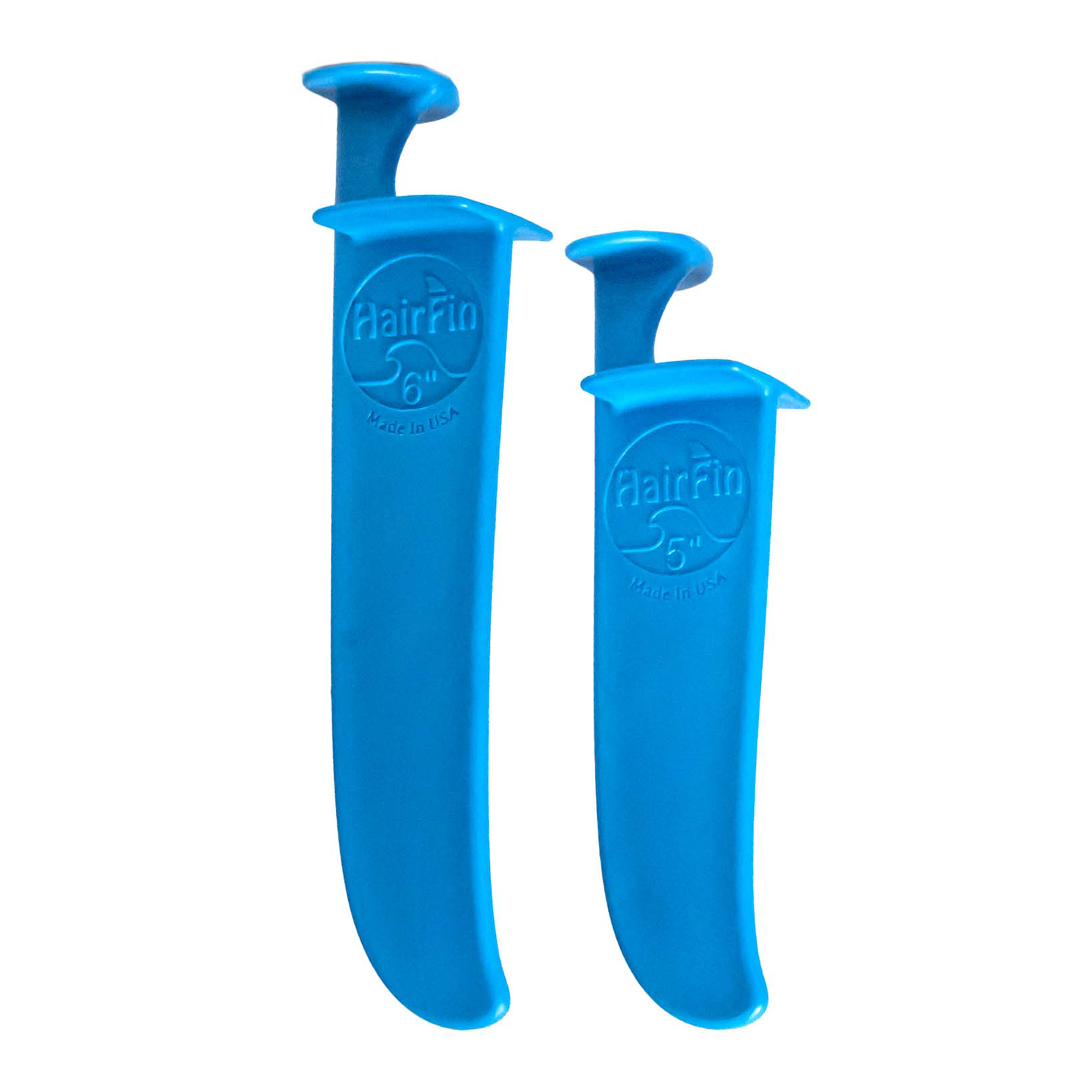 Includes 5, and 6 inch long HairFin guides.


Great Haircuts At Home with the HairFin!
The HairFin haircut tools are perfect for men, women, and children's haircuts. Whether you want a cool surfer or pixie cut, or even a toddler's haircut, you can do them all with the HairFin!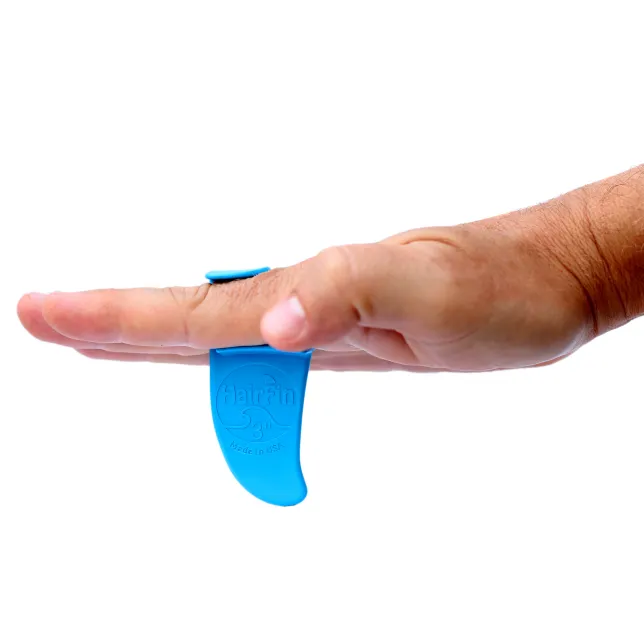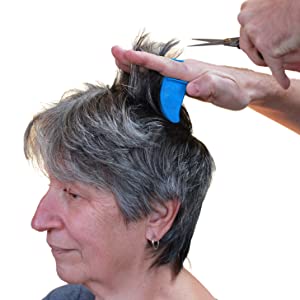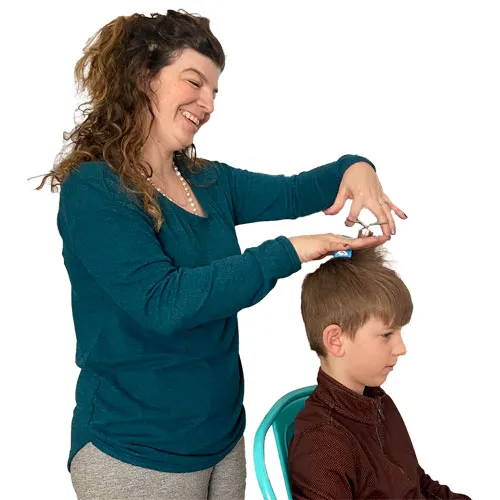 How HairFin Works
The HairFin is a measuring tool that mounts between your index and middle finger. You want to make sure to have the rounded part of the fin facing towards the tips of your fingers and the bottom platform should slide under the palm of your hand. This grip was carefully designed, and needs to go on in the right direction!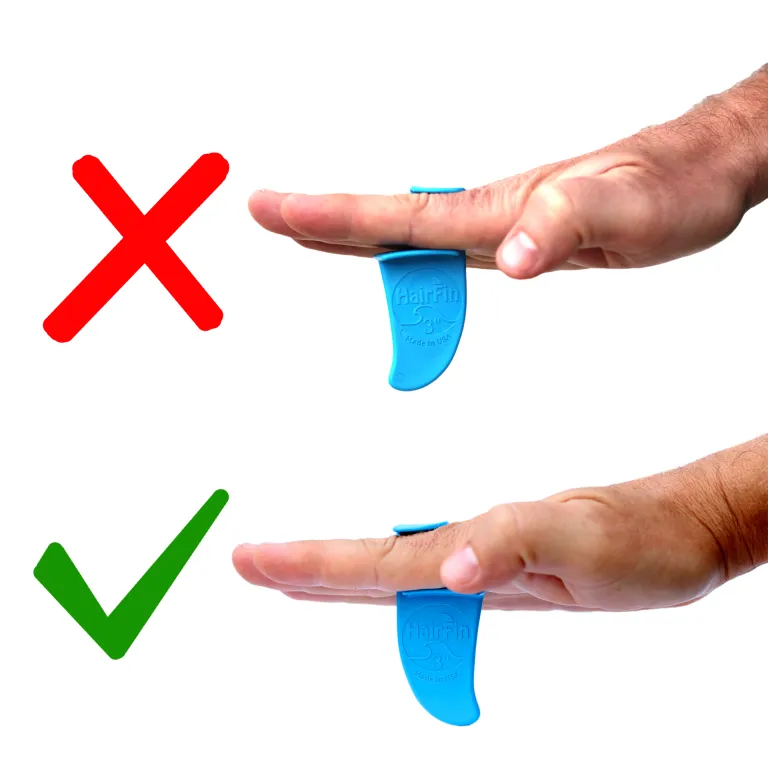 When mounted correctly, the HairFin leaves your fingers free to grasp hair at its base. Once you've grasped some hair, the fin shape lets you slide the guide into place while pulling the hair straight. Once in place you can trim any hair that comes out above your hand, knowing that you're cutting it the right length!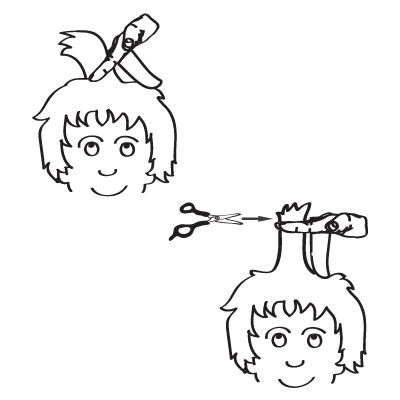 HairFin is Patented and Made in USA!
The HairFin factory is here in our home town of Derby, Connecticut, so that we can support manufacturing in our community while delivering the highest quality tools.

Instructional Videos!
Our patented HairFin is an all new hair cutting tool. Since it lets you do two things at once, it does require some practice to get used to. That's why we're constantly creating new content to help home hair cutters learn to use the guides. Check back here, as well as on our YouTube channel for new videos, and follow us on Instagram for the latest news and photos!